From the President's Desk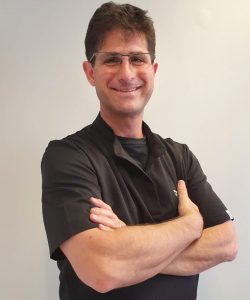 Greetings to those of you who are interested in exploring the benefits of Chiropractic care by a CASA-registered practitioner. Musculoskeletal injuries are a common occurrence on a day-to-day basis due to static or dynamic sprains and strains which we may pick up from sport or poor ergonomics.
As the President of the national association I am proud to say that our profession continues to encourage a high level of scholarly instruction and professional development. The Chiropractic Association of SA organises regular webinars as well as international congresses for our members and thus we can ensure that you will be well-cared for when consulting with a CASA-registered chiropractor.
Our two chiropractic faculties, the University of Johannesburg and Durban Institute of Technology, offer 6 year programmes which includes a practical internship. In September 2022 the annual CASA Congress was successfully held in Cape Town for both local and international delegates. This three day event was a highlight for many of our international delegates who endorsed the high level of lecture content as well as the Cape Town hospitality!
The Chiropractic Association of South Africa supports the idea of chiropractic treatment in disadvantaged communities to provide this very hands-on and cost-effective approach to healthcare. This starts at student level whereby our final year students conduct school visits in disadvantaged communities and perform spinal screenings as well as educating the learners on how best to avoid musculoskeletal injuries! Additionally, CASA has a long-term project namely, "Matsogo Asechaba", whereby we would like to ensure that communities within the public healthcare sector have easy access to chiropractic care within state hospitals and clinics! We are currently in discussions with the National Department of Health and will keep you posted!
On the 16 th October CASA conducted a successful campaign for World Spine Day. We took the message of healthy spine care to all mediums of communication i.e. television interviews, many different radio channel interviews, social media and direct advertising processes to patients in general.
Once again it was very well received by the public!
CASA wishes you an informative and enjoyable experience when reading further in this annual booklet.
Kind regards,
Dr Michael Pritchard
(CASA President)